Invoicing
Perfect for entrepreneurs with a lot of customers
If you have many different customers, you know how tricky it is to keep track of each of them. Especially tricky is keeping track of whether your customers have paid their invoices. With Gekko Invoices, you can make this a lot simpler. Just send your invoice on the spot as soon as you are done with your work. Your customer can immediately pay you and you will no longer have to chase your money later.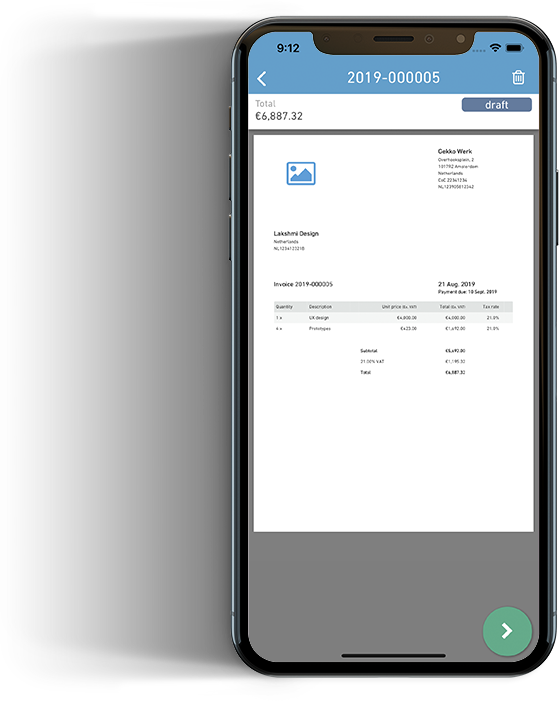 Mobile app
Download our free invoicing app
This app will literally make you money. With the invoicing app, you can send professional looking invoices from your phone whenever you want. Legally correct invoices are created in a matter of seconds, always in your own style and with your own company logo. Download the Gekko invoicing app for free from the app store. Available for Android and iOS.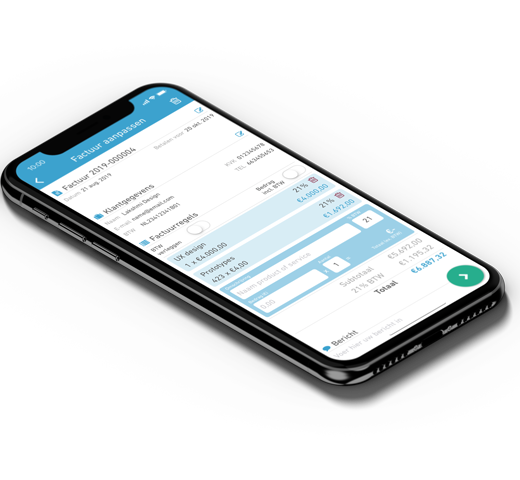 Payments
Send iDeal payment links for immediate payment
With the Gekko invoice app you can add an iDeal payment link to every invoice that you send. Allow your customers to pay digitally directly, either via their computer or via their own smartphones. Perfect for entrepreneurs who want to be paid once the work is finished. It only takes 5 minutes to set it up. Then your account will automatically update anytime your customer makes a payment.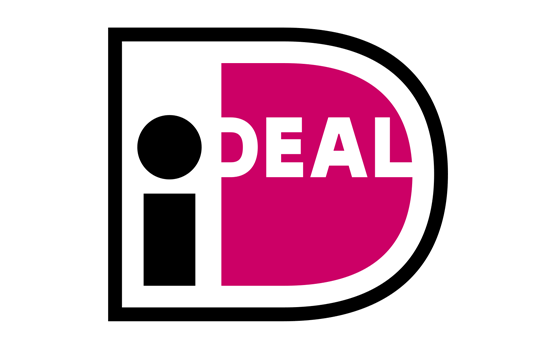 Sharing
Share your invoice via any platform possible
Want to gently remind your customer via whatsapp that there is still an unpaid invoice? With the invoice app, it takes only a few seconds to share your invoice and iDeal payment link via any platform. Just hit the share button and your customer will immediately receive your message, invoice and payment link. Not just a service for your customer, but a proven way to get paid considerably faster.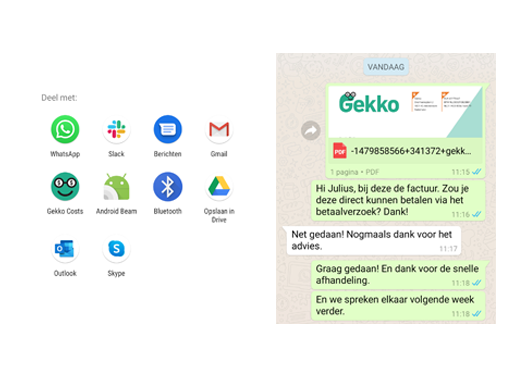 Start now with our
free accounting software