Manage multiple companies & team members in one system
We developed Gekko from the start as a multi-user and multi-company management platform, perfect to do your accounting if you own several companies or work in small teams.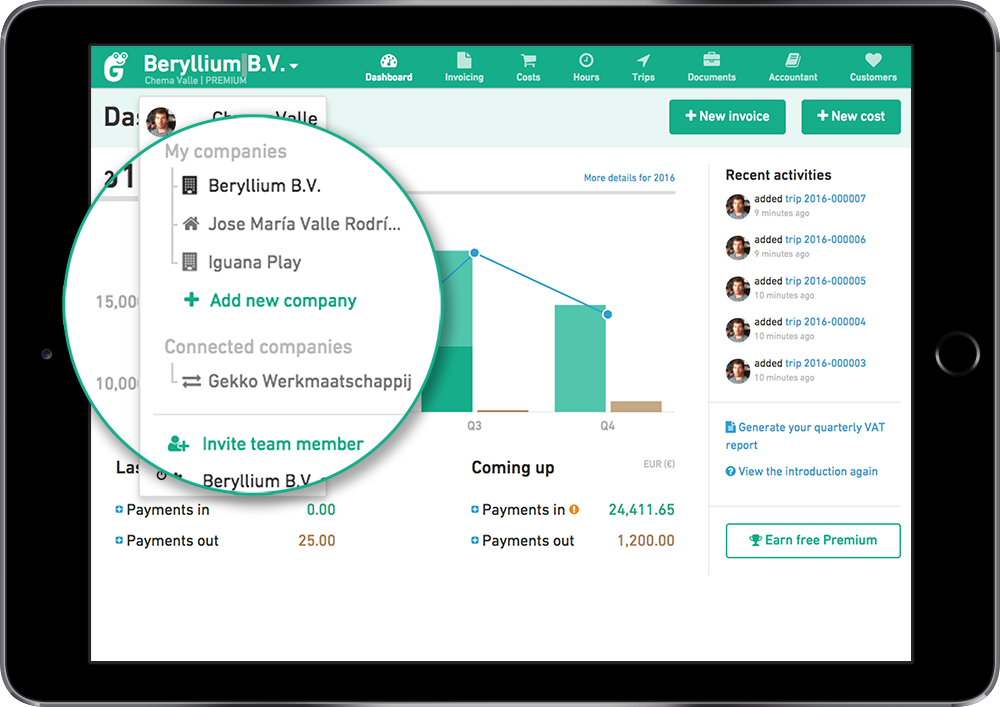 Generate automatically your VAT reports
Forget about making your VAT return ever again! We generate automatically your VAT reports at the end of each quarter and you just have to input those to the belastingdienst.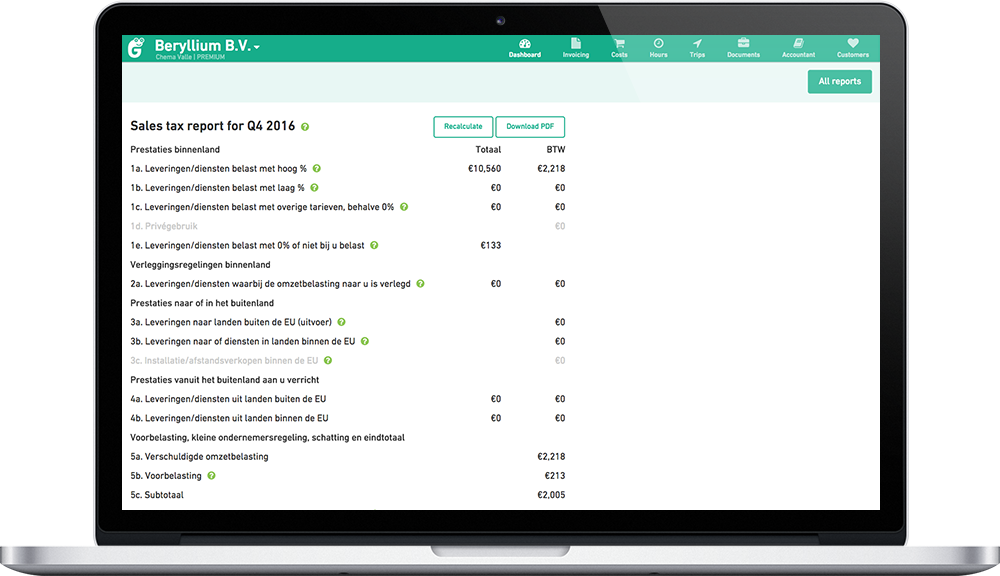 Boost your Gekko Account with Smart integrations
Get the most out of your Gekko Account with smart integrations. You will save time and run your business like a pro!
Integrate your Apple Calendar and Google Calendar to import all your appointments and meetings without a hassle

Mollie - add an easy to use payment link to every invoice automatically, so you will get paid faster

Tink - connect your bank account so you never miss any incoming or outgoing transactions with the Tink Bankconnection

WooCommerce - sell online and import the invoices automatically so you have all your sales in one places: Your Gekko Account

KVK - don't spend time looking up company data, just import it directly from the Dutch Chamber of Commerce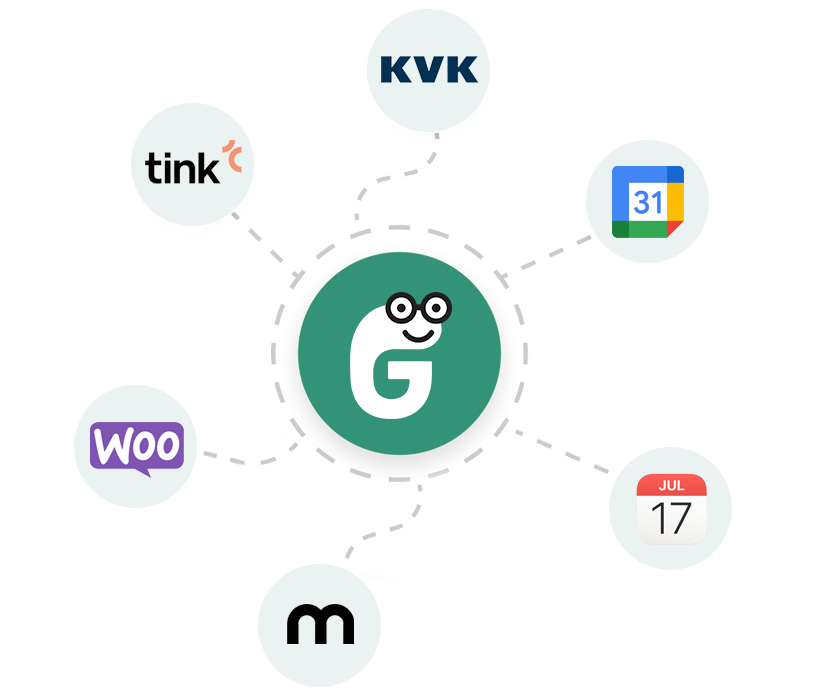 Start now with our
free accounting software