Designed for small entrepreneurs
Gekko is simple, intuitive and professional. Our user-friendly accounting software is specifically designed for freelancers and small entrepreneurs.
Gekko online accounting has all the accounting tools you need, like time tracking, km registration, receipt scanning and online invoicing.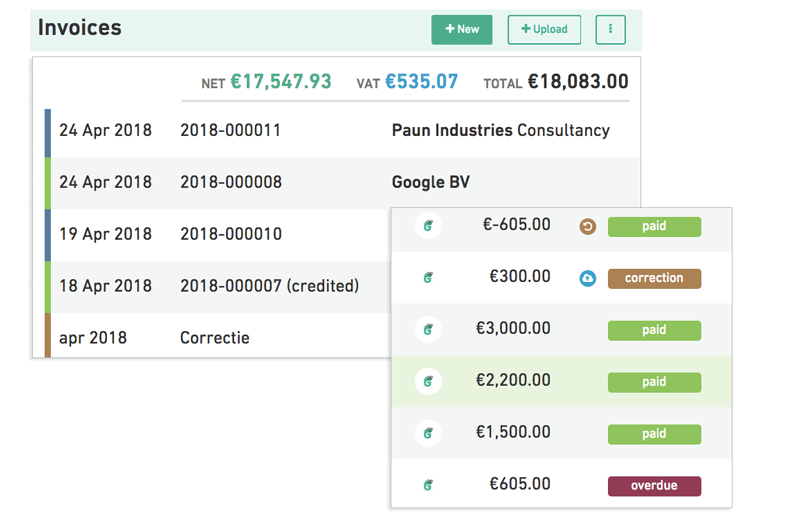 The convenience of mobile apps
Gekko allows you to access your records anytime, anywhere. At home, in the office or while traveling. With our three mobile apps you can track your hours, receipts and business travels.
Your mobile data is automatically synced with your online Gekko account. Imagine how much time this will save you. Time you can spend on your business instead.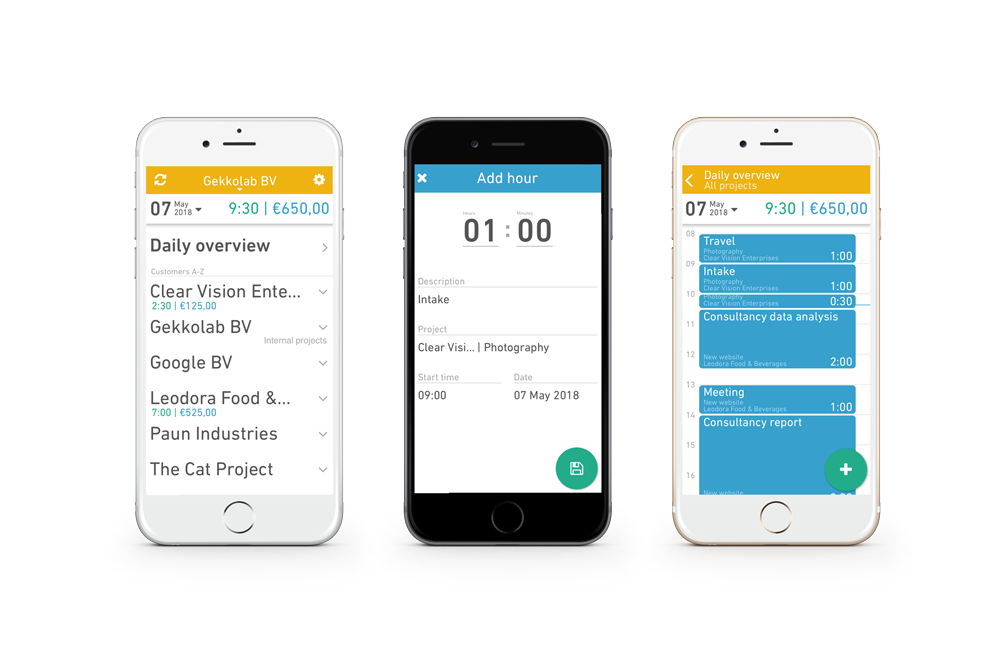 Collaborate in the cloud
Get real time insights into your payments. All payments are automatically processed in your books. You no longer have to manually check your payments with your bank account. You can just let the system run its course and you will know exactly which customers you need to send a reminder.
Just add extra team members to your Gekko account and determine how you want to collaborate with each person.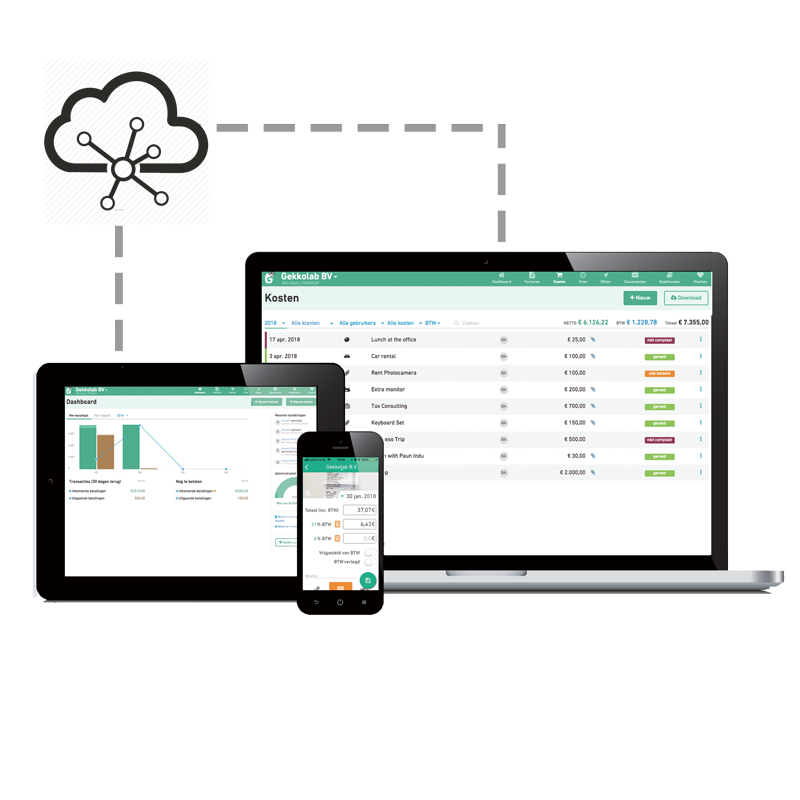 Unlimited free online accounting
Not completely sure if Gekko is for you? Just use us for free. Our free Gekko Basic plan offers unlimited access to a complete accounting solution. There is no trial period, and no hidden costs. Just a great starter kit that suits any freelancer.
And if your company needs a little bit extra functionality? Our Gekko Premium subscription costs only 12 euros per month and you can revert back to free Basic at any time without any loss of information.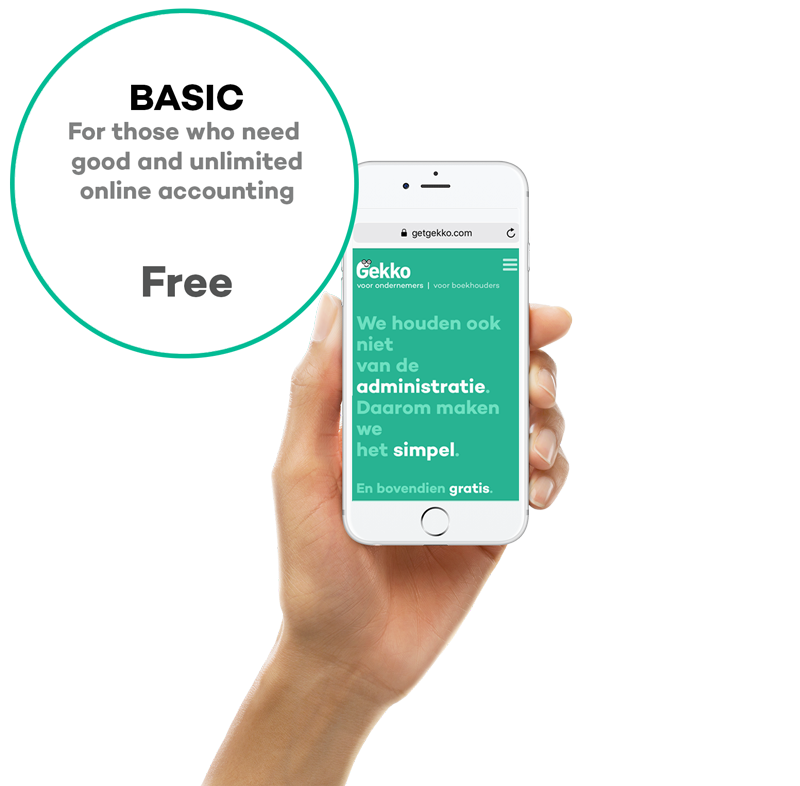 Start now with our
free accounting software