Log your business trips with real-time GPS tracking
With our real-time GPS tracking, all your business kilometers are automatically tracked while you drive. Did you forget to turn on the tracker app? You can always enter your trips manually afterwards. With our Google Maps Trip Calculator you can find any address and calculate the distance with a click of a button With Gekko Trips you can be sure every kilometer is logged.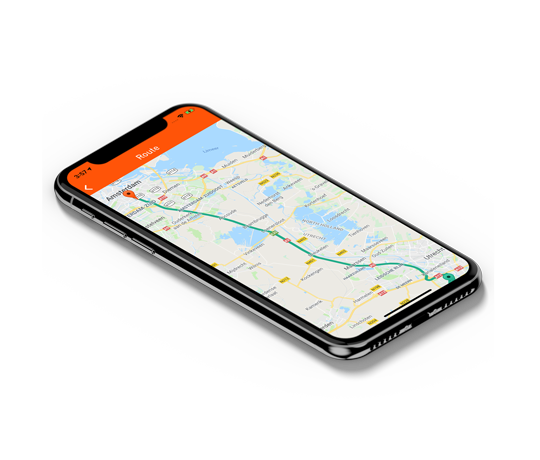 Download our free mileage tracker app
With the Gekko kilometer registration app you can keep track of all journeys necessary for a comprehensive mileage administration. Do you prefer public transport or like to ride a bicycle? You can easily keep track of all kinds of trips. The Gekko Trips app can be downloaded for free for Android and iOS.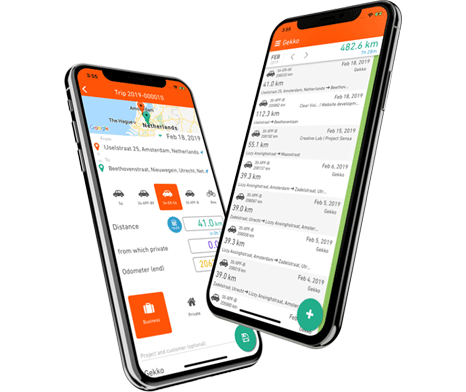 Mileage tracker app for tax deduction
Tracking your miles for tax deduction purposes? With our free mileage tracker app you can keep track of all your kilometers, regardless of whether you drive a business car or private car. Just select your choice of transport and this will be automatically processed in your books. You will always be certain of an accurate mileage administration.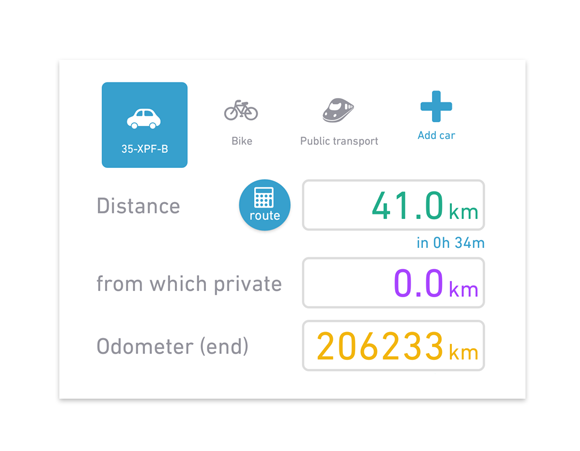 Invoice your business kilometers online
The mileage tracker app is linked to your Gekko online account. Online you can view detailed reports of your mileage administration. The reports show how many kilometers you have driven per customer or project. You can import any logged kilometer directly to professional looking invoices. Perfect for freelancers who work with mileage declarations.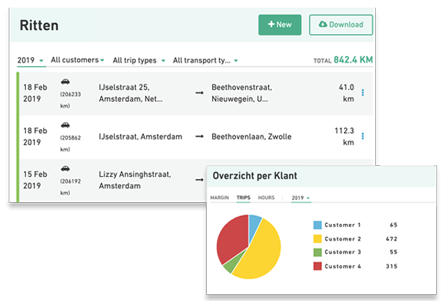 Start now with our
free accounting software