All tools for basic accounting
Gekko has all the accounting tools you need for your books:
Online and mobile invoicing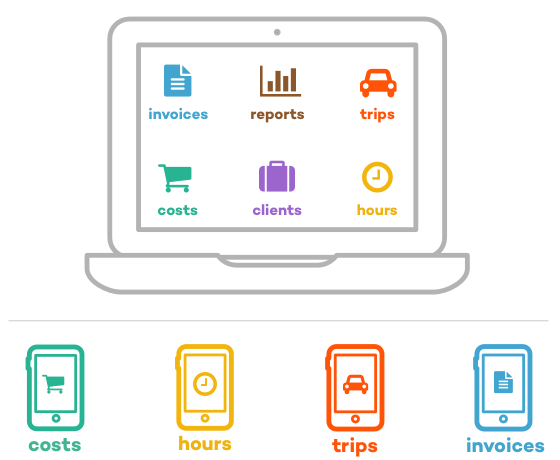 Always up to date with our mobile apps
The advantage of accounting in the cloud is that you always have access to your online accounting software. Wherever you are. Whether you are in the car, on the train or visiting a customer.
With Gekko you can manage your books via your desktop and tablet. Or you can use our mobile apps to quickly log your hours, send your invoices, track your trips or to scan your receipts.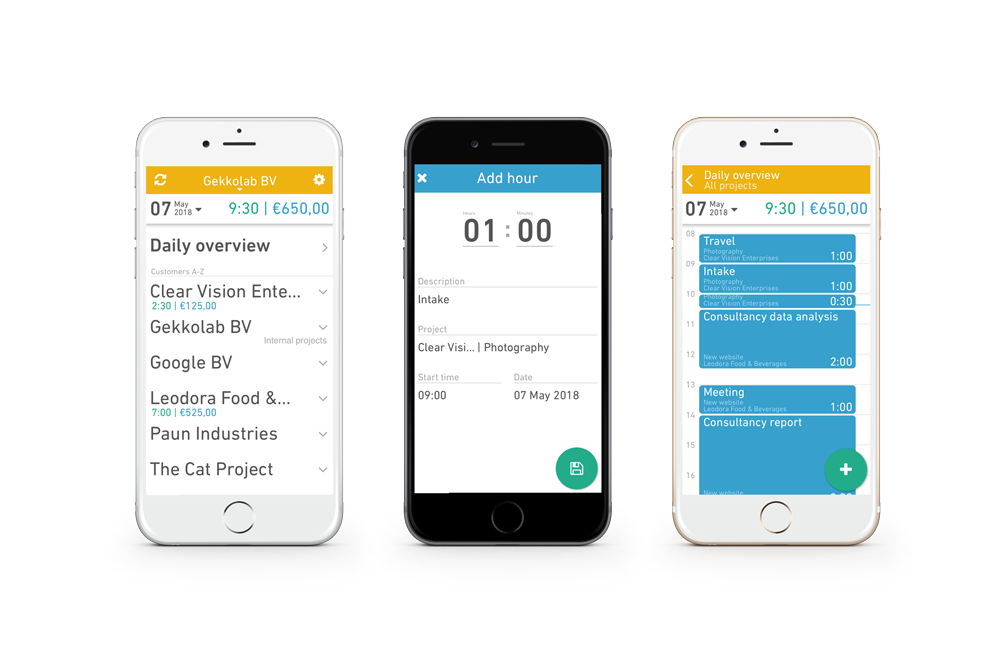 No trial period. Just start!
Online accounting software can be really expensive. Gekko is an accounting program that you can use unlimited for free.
That means no trial period or hidden costs. You can just start with Gekko without being stuck with a subscription. Could not be easier!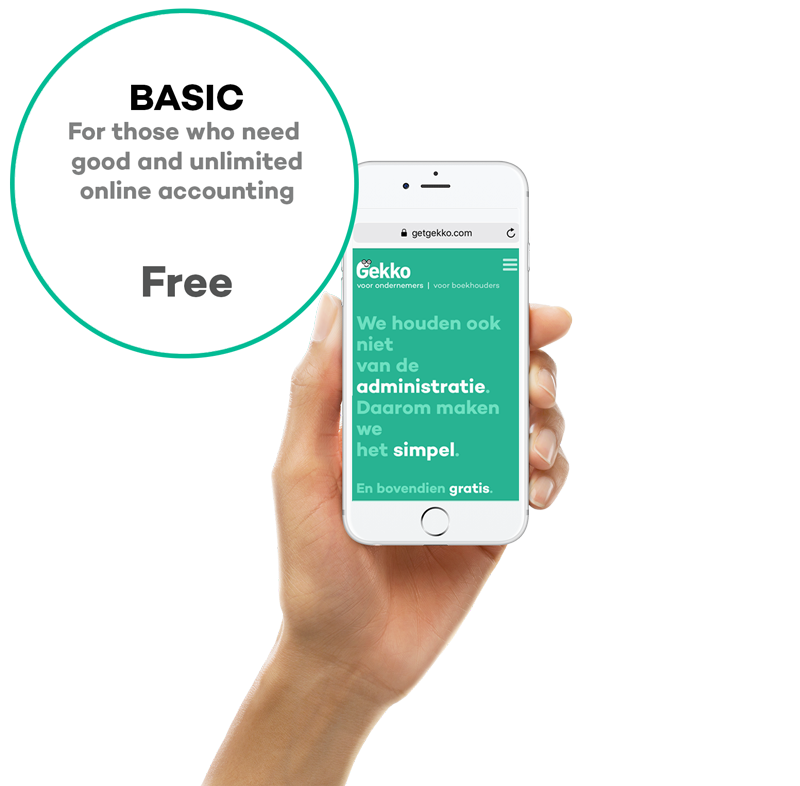 When your business grows
With our free accounting program you have all the tools for Basic accounting. Does your business accounting need a little extra? For only 12 euros per month you can use our Premium features.
For example, you can link multiple companies and users. In this way you can easily exchange your accounting with your partner, colleague or accountant. Or automatically calculate your VAT return.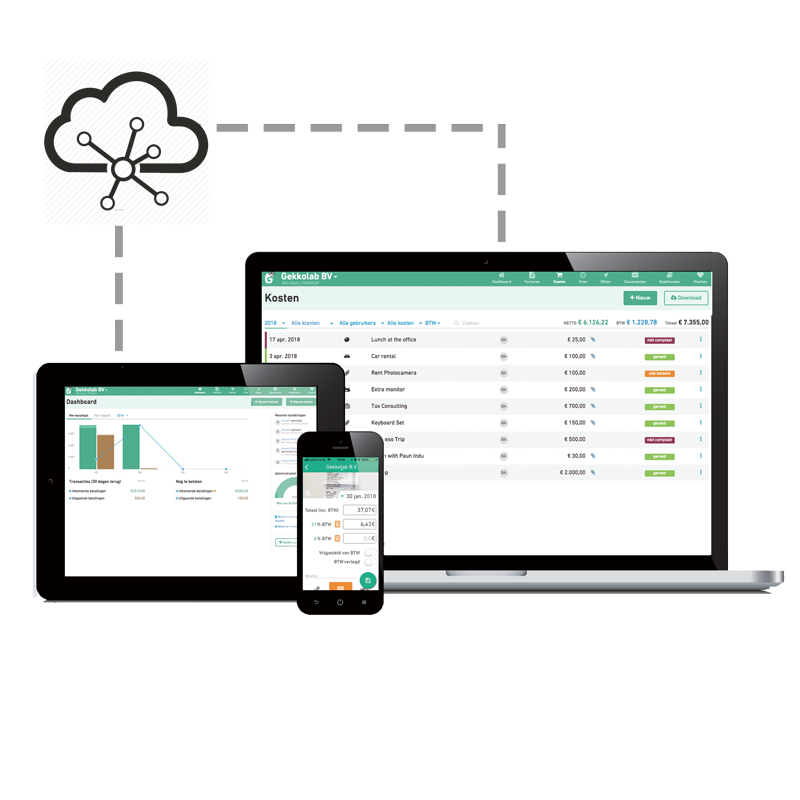 Start now with our
free accounting software