Download our free hour tracker app
Time is money. All freelancers instinctively understand that. However, keeping track of how you spend your time is not the most fun job. It is often time consuming as well. With the Gekko hour tracker app you can easily log all your hours. Wherever you are. You will always have a clear overview of what you worked on. You can even use the timer if you want to know exactly how much time you spend on a task. Download the Gekko hour tracker app for free. Android and iOS.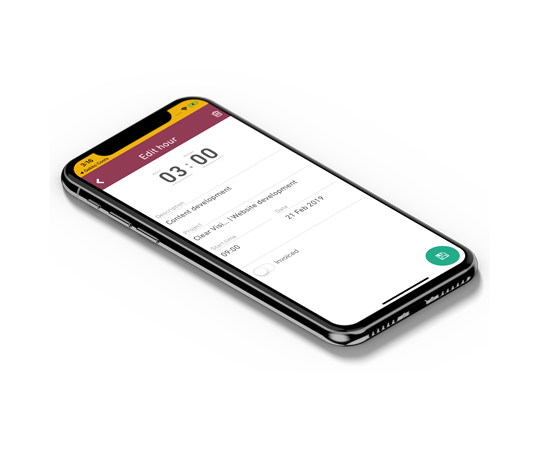 Monitoring your business with Gekko time tracking
Get more insight into your time allocation. It allows you to clarify to your customers what you have worked on. The Gekko time tracker app is linked to your online account. Here you can download detailed reports of your hours per customer or project. Optimize how you spend your time and improve your business.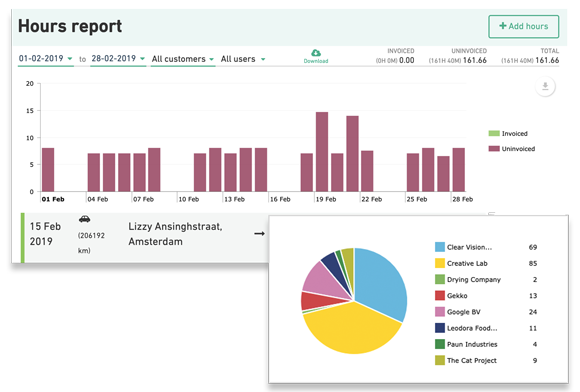 Invoice your hours to your customer with one click
Quickly import recorded hours to your invoice in Gekko, clearly specified per project and customer. This is useful if you work on an hourly basis. Do you work with a daily or package price instead. You can also set other rates in your online account and send an hours report with your invoice. It allows you to give your client a clear overview that you have worked on.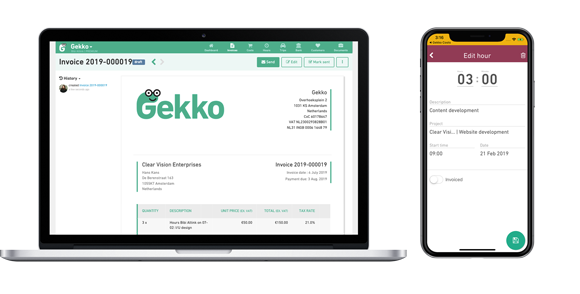 Easy collaboration with team members
Are you a freelancer who works in a team? With our hour tracker app your team members can also register all their hours. Get a real-time overview of what your team members are working on and insight into the efficiency and effectiveness of your team. Increase profits with exact time tracking without any effort.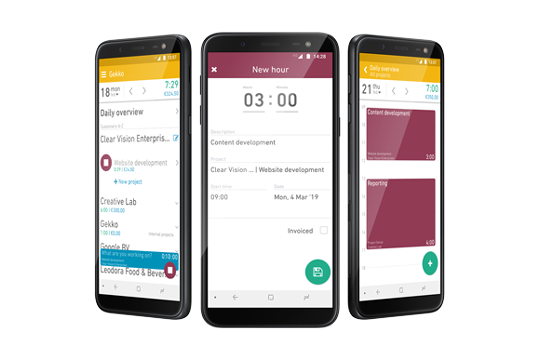 Smart integrations power up your Gekko account
Use easy to setup integrations to make you Gekko account even smarter. This saves you time and helps your business grow.
Calendar integration with Apple and Google calendars so you don't miss anything to bill to your customers

Mollie - with a simple payment link on your invoice you get paid faster

Tink Bankconnection - never miss any incoming or outgoing bank transactions with the Tink Bankconnection

WooCommerce - connect your webshop to import all your sales

KVK - import company data from the Dutch Chamber of Commerce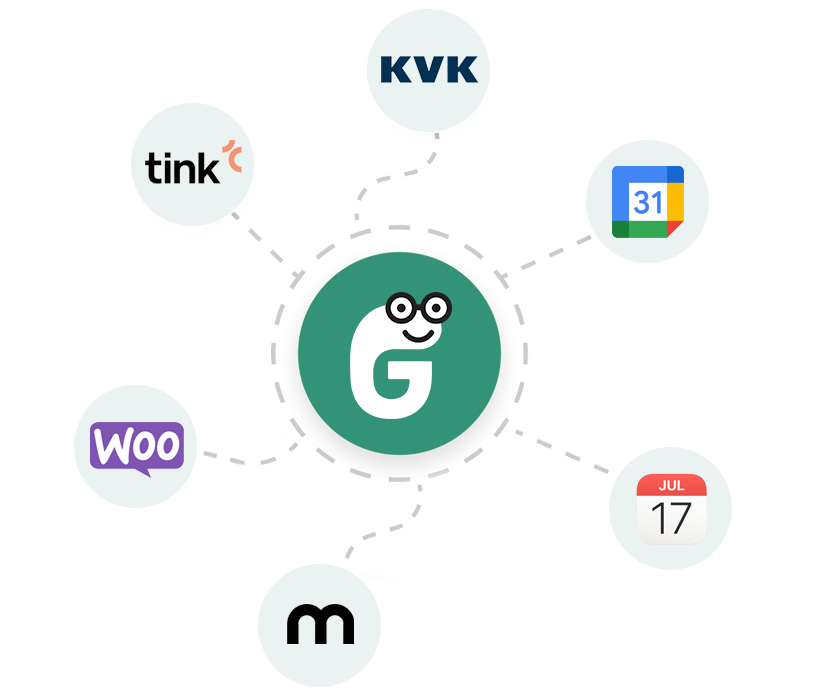 Start now with our
free accounting software