All your costs organized and sorted out
Whether you are using our costs app or on your browser, you will be able to upload and have all your expenses organized and safely stored in the cloud.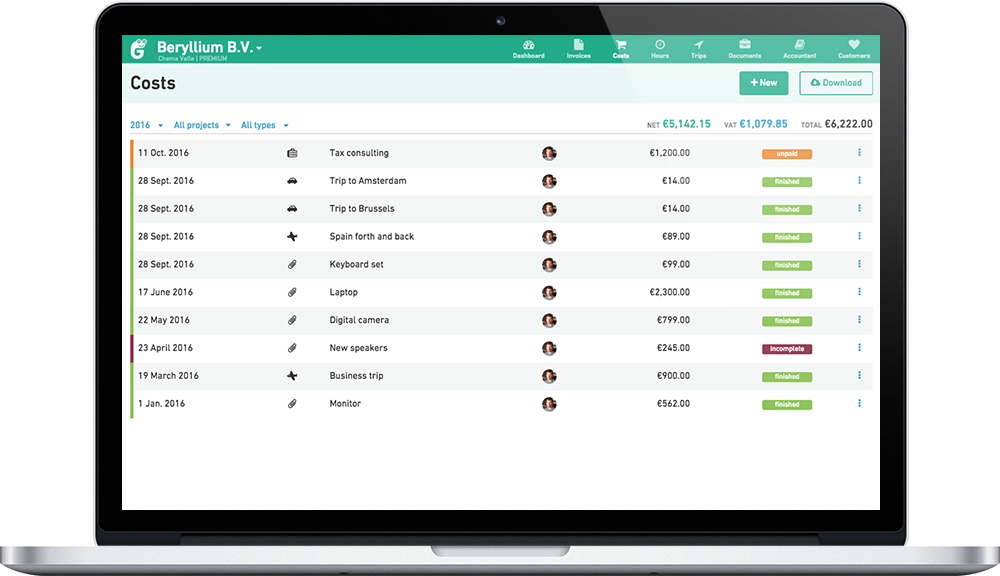 Create your custom cost categories
Our default categories are not enough for your needs? Create your custom cost categories to help you organize and gain more insight from your expenses.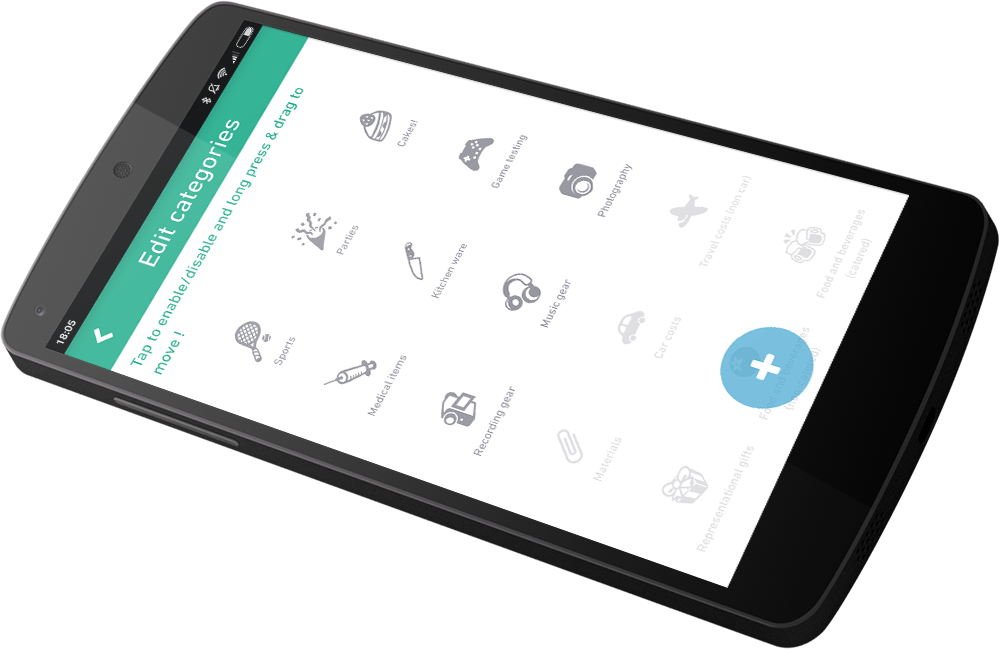 Receipt scanning with your camera
Use the camera on your phone to digitize receipts and invoices you receive. Gekko Accounting automatically reads your receipt and picks up the correct amounts, taxes and date. And when you use our real time bankconnection, you can immediatly connect the receipt to the correct transaction. It's so easy, your account will always be up to date.
Upload your expenses straight from your inbox
Got an invoice through your email? Just forward it to upload@costs.getgekko.com and it will be added automatically for you to fill up the details when you have time.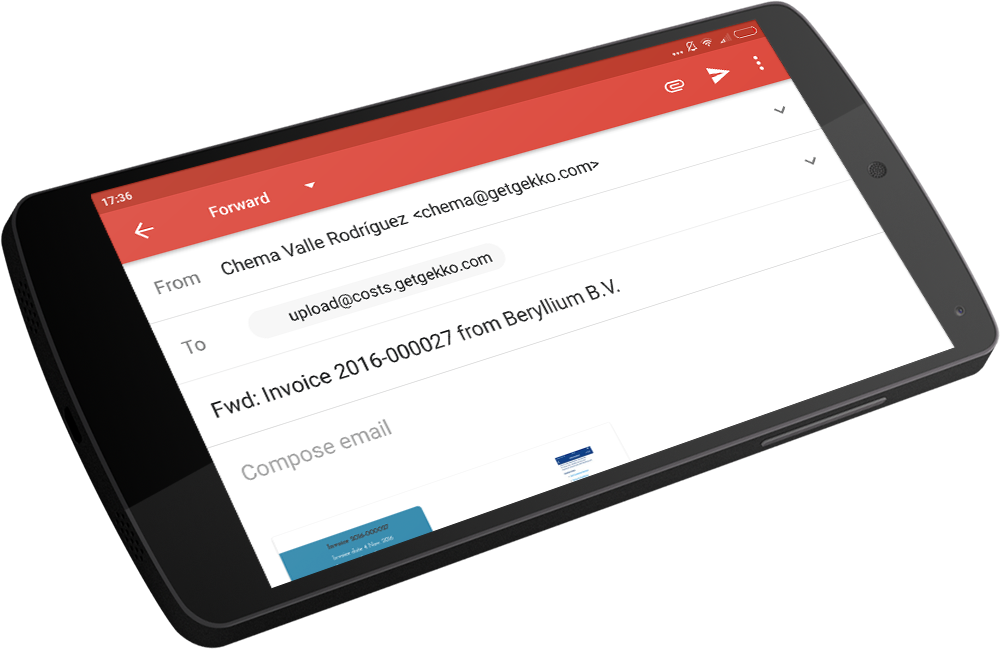 Real time bank integration
You can integrate your expenses from your bankaccount in real time in your costs in Gekko. It's just the click of a button and whenever you make a payment, Gekko will know and allow you to add those costs directly to your business expenses.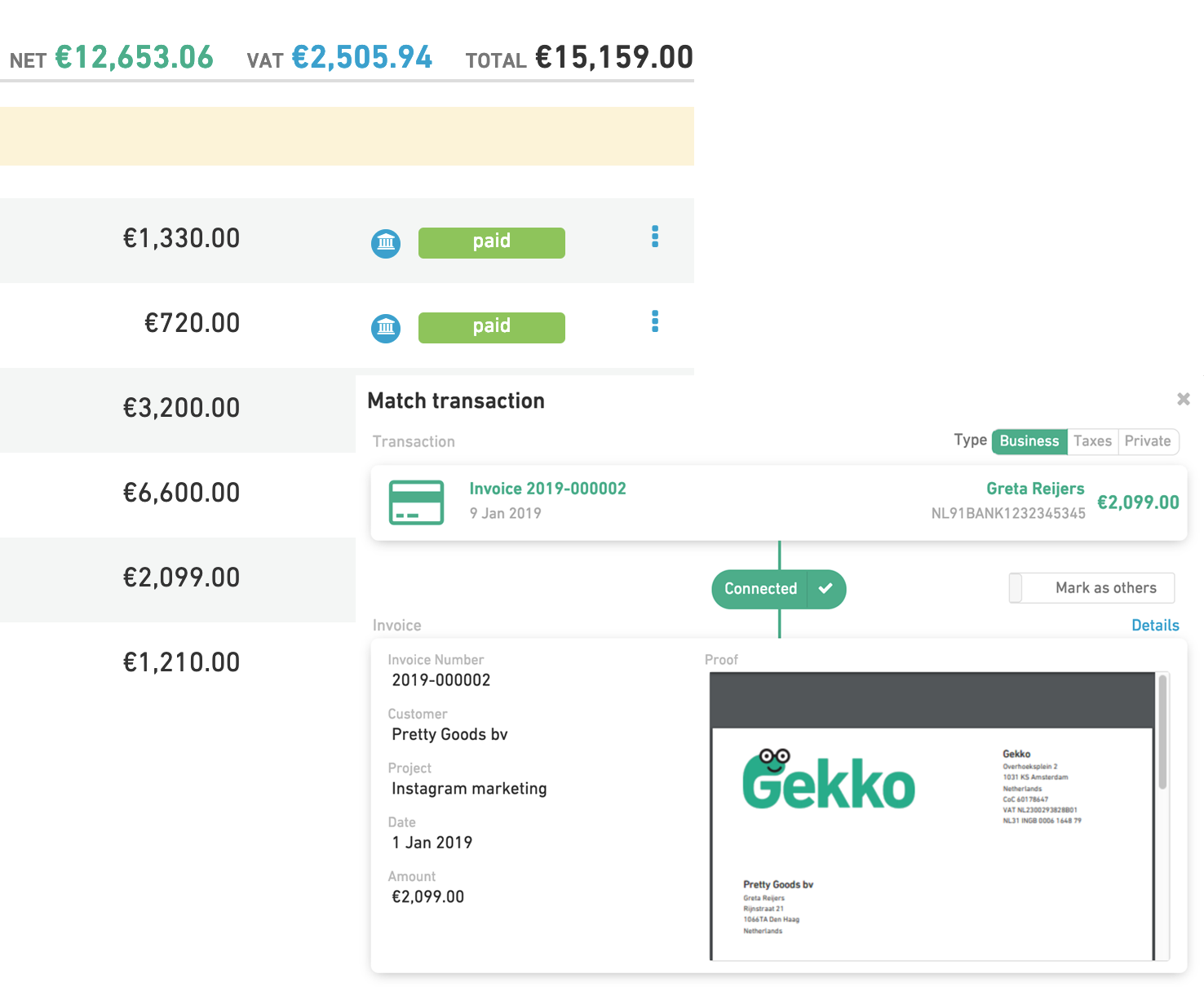 Start now with our
free accounting software