Send professional invoices
Without revenue, you don't have a business. So use Gekko Accounting to send professional invoices wherever, whenever. Just finished a job for a customer? Use the app to send an invoice and allow your customer to pay it on the spot simply using their mobile. Invoice and payment are immediately recorded in Gekko Accounting. And your customer will have an excellent experience.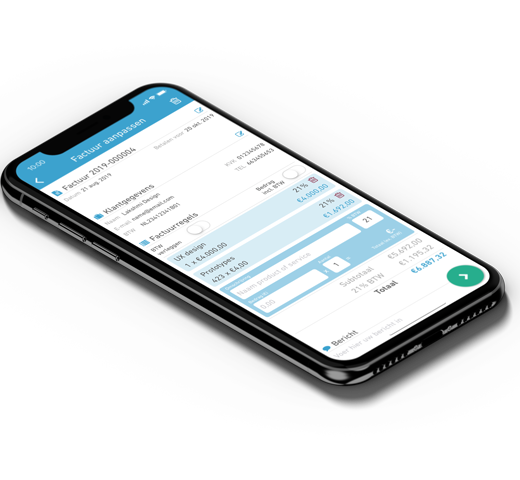 Receipt scanning with your camera
Use the camera on your phone to digitize receipts and invoices you receive. Gekko Accounting automatically reads your receipt and picks up the correct amounts, taxes and date. And when you use our real time bankconnection, you can immediatly connect the receipt to the correct transaction. It's so easy, your account will always be up to date.
Hour registration
Keep track of your workday with the Gekko Accounting app. Start timers with the click of a button and manage your working hours in a smart, professional manner. Keep track of your hours for tax purposes or import them to invoices for your customers. Always a clean overview of your working day.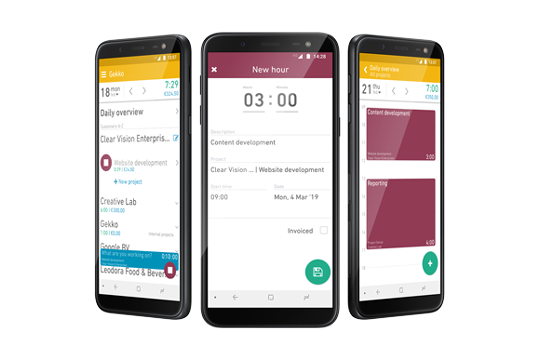 Real-time GPS tracking of business travel
Do you work on location? And do you have to keep track of your kilometres traveled for tax purposes? The Gekko Accounting app has a real-time GPS tracking feature that automatically tracks while you drive. It also allows you to use the Google Maps Trip Calculator to find any address and calculate the distance with a click of a button. Every trip securely logged in your online account.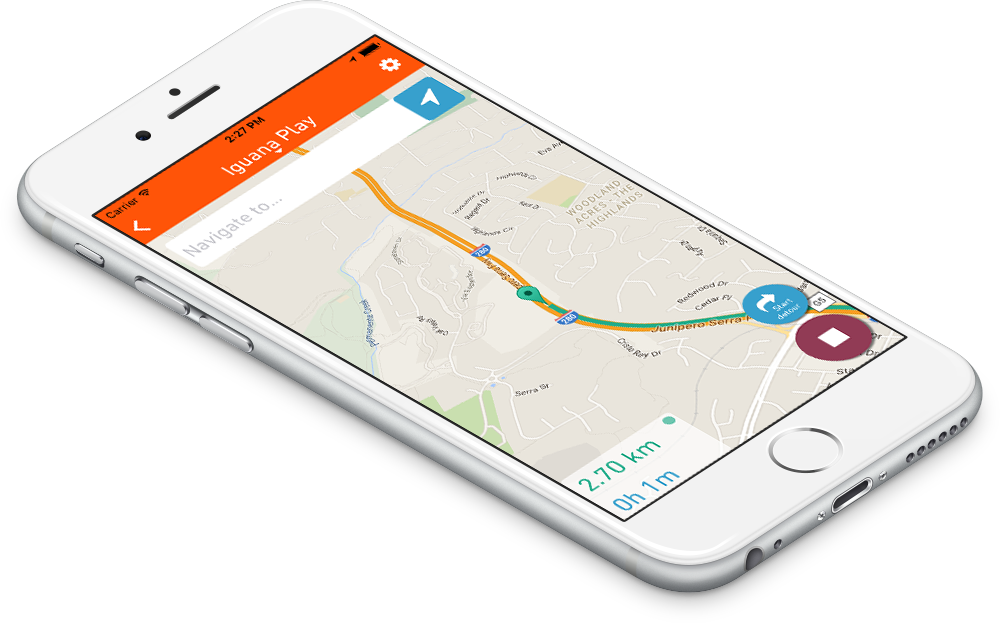 Start now with our
free accounting software